Life Drawing with Flamenco Dancer Anabelle. Thursday Night, January 16, 2014
When I saw first saw Anabelle, I thought… Anaïs !
Anaïs Nin
Thursday night. January 16, 2014. Tonight at Medi's FMA studio, the model is Anabelle, the spit curled flamenco dancer.
I have been filled with joyful anticipation all week to sketch again with a model. Rushing busily from my mothering work, I catch my breath. Secretly, I scream inside as I set up my easel "I am not just a mother!"
2 minute warm up sketch of Anabelle.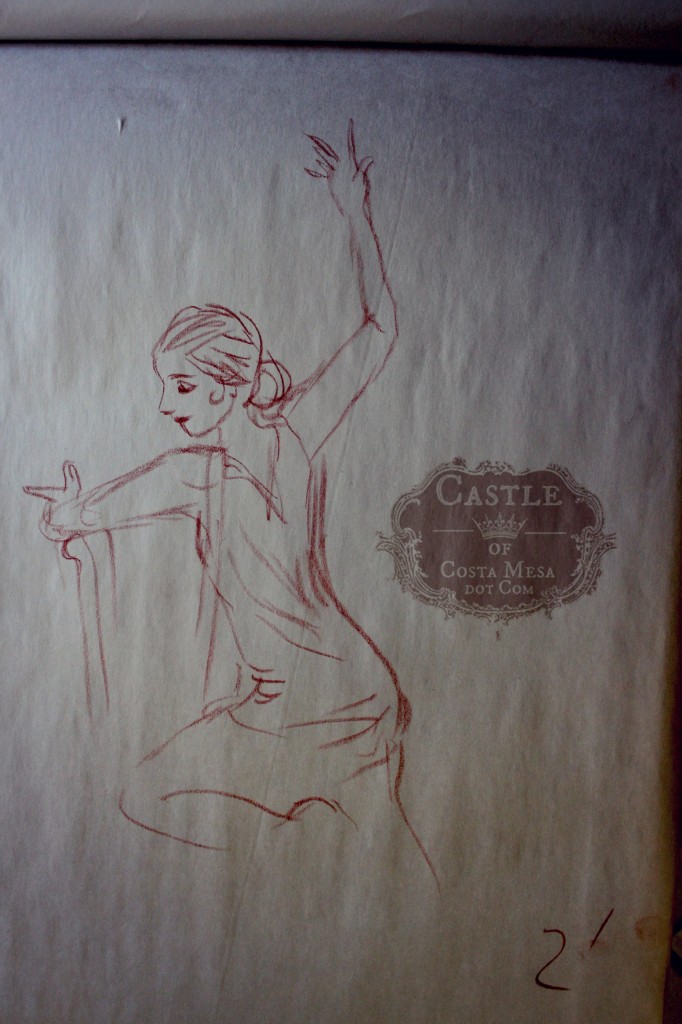 7:15pm. Wow! This woman has dramatic poses! Dramatic foreshortening and costume did mean I had to make decisions and sketch faster if I wanted to get all in before she changes her poses.
2 minute sketch, as flamenco music was playing in the background. Olé!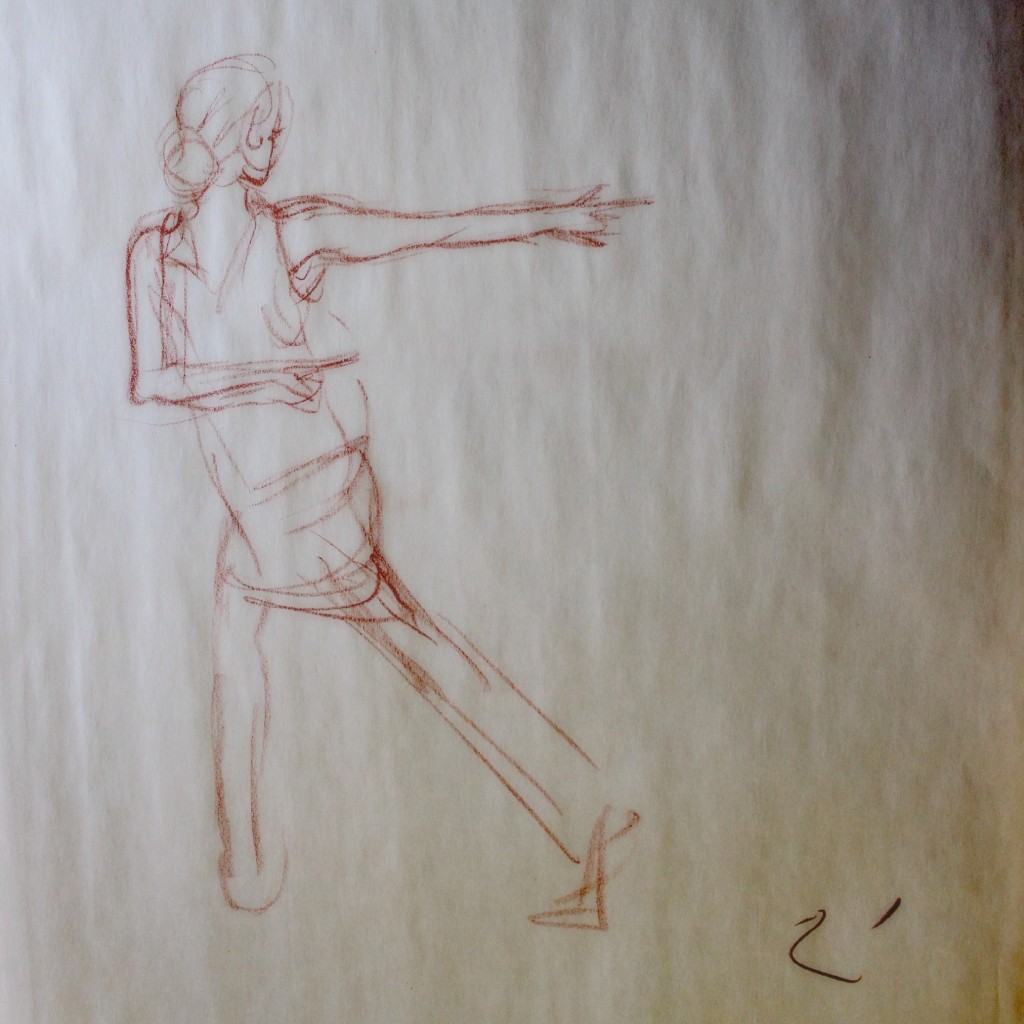 I find it interesting to see how everyone's work appear to reflect their (supposed) personality, preferences, biases, ideals.
5 minute sketch.
My dear friend Alena joked, "Oh, Jzin! Why do you have to make everyone so pretty?"
When something affects you, it is because there is some kernels of truth in it.
5 minute sketch. I sketched faster this time, thus able to begin shading before Anabelle's pose ended. Alas, not enough time to modify the size of her legs.
Alena's words made me wonder: What are my priorities in life drawing? Flattery or truth?
Josephine Baker's J'ai Deux Amours came to mind with the energy of beautiful Anabelle and the presence of dichotomy.
5 minute sketch.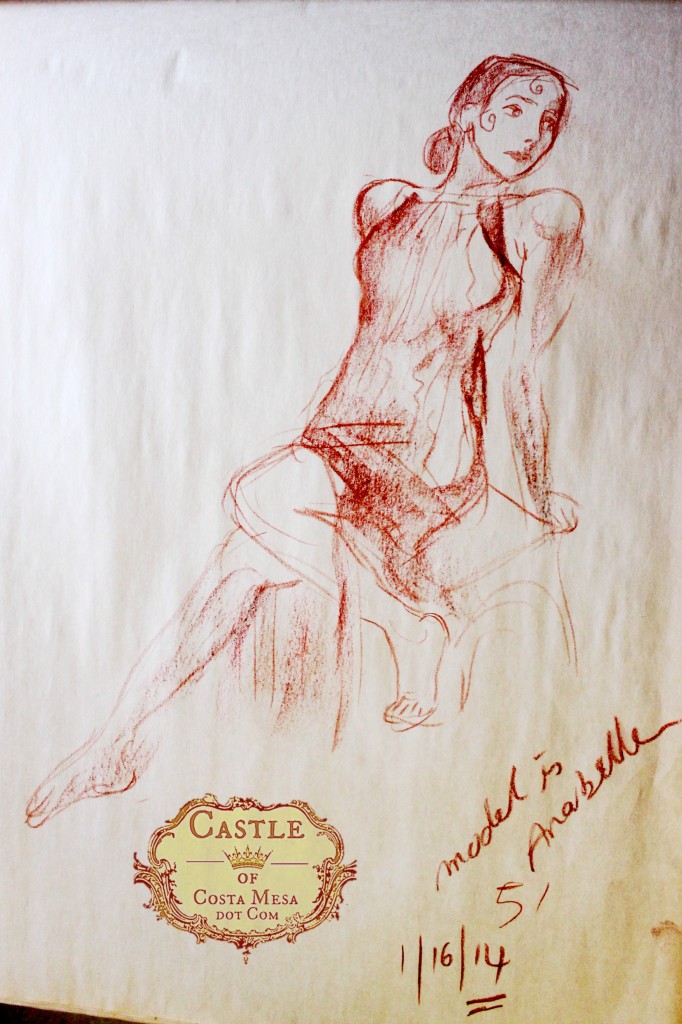 I feebly defended "Oh, it's my Asian politeness!" revealing my psychological discomfort at highlighting anything less than ideal in my main subjects.
Speaking of politeness, here is a piece I created about 2 years ago, entitled "Bowels of the Polite One".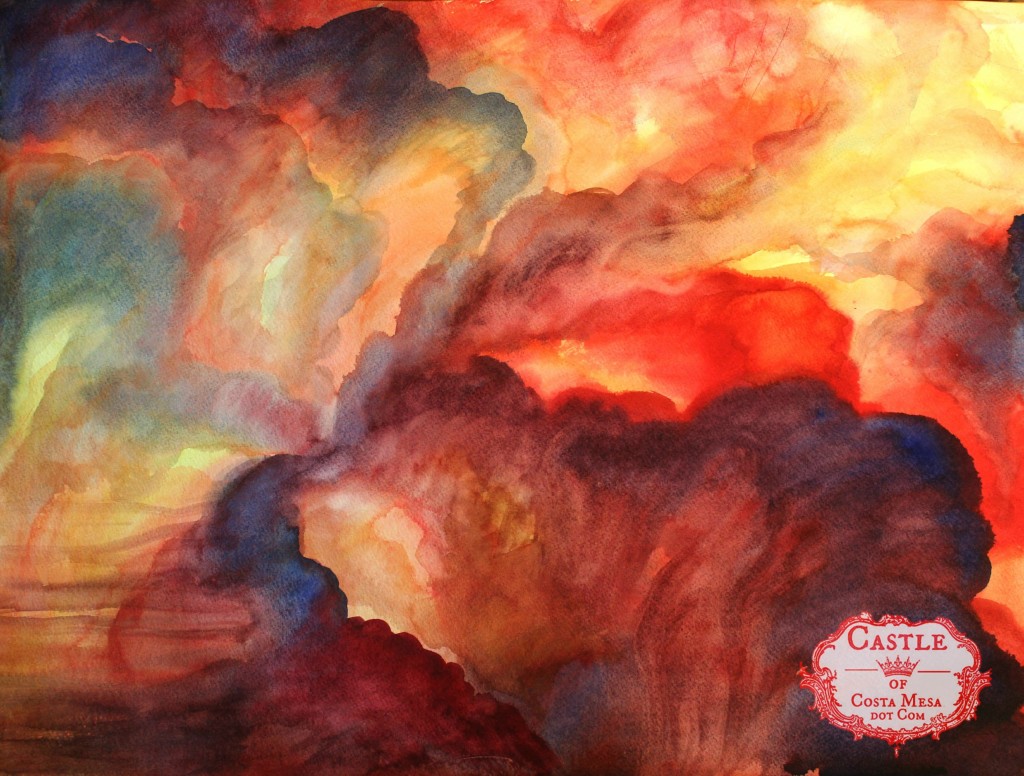 10 minute charcoal sketch of Anabelle. Smart girl, that one. Dynamic dramas for the short poses and sitting down for the long poses. Noted.
Anabelle's long pose. Acrylic on gessoed canvas. This was done in about 30 minutes or more.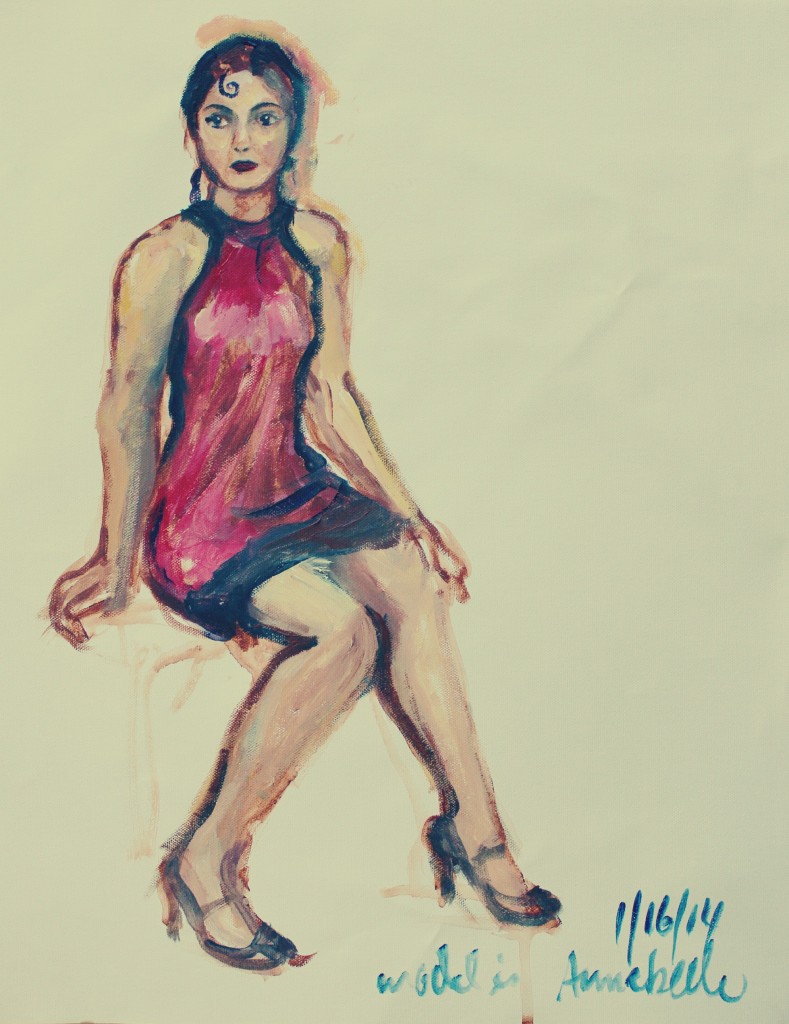 Detail of the above. My frustration came because this piece turned out bland and finicky. I had to stop.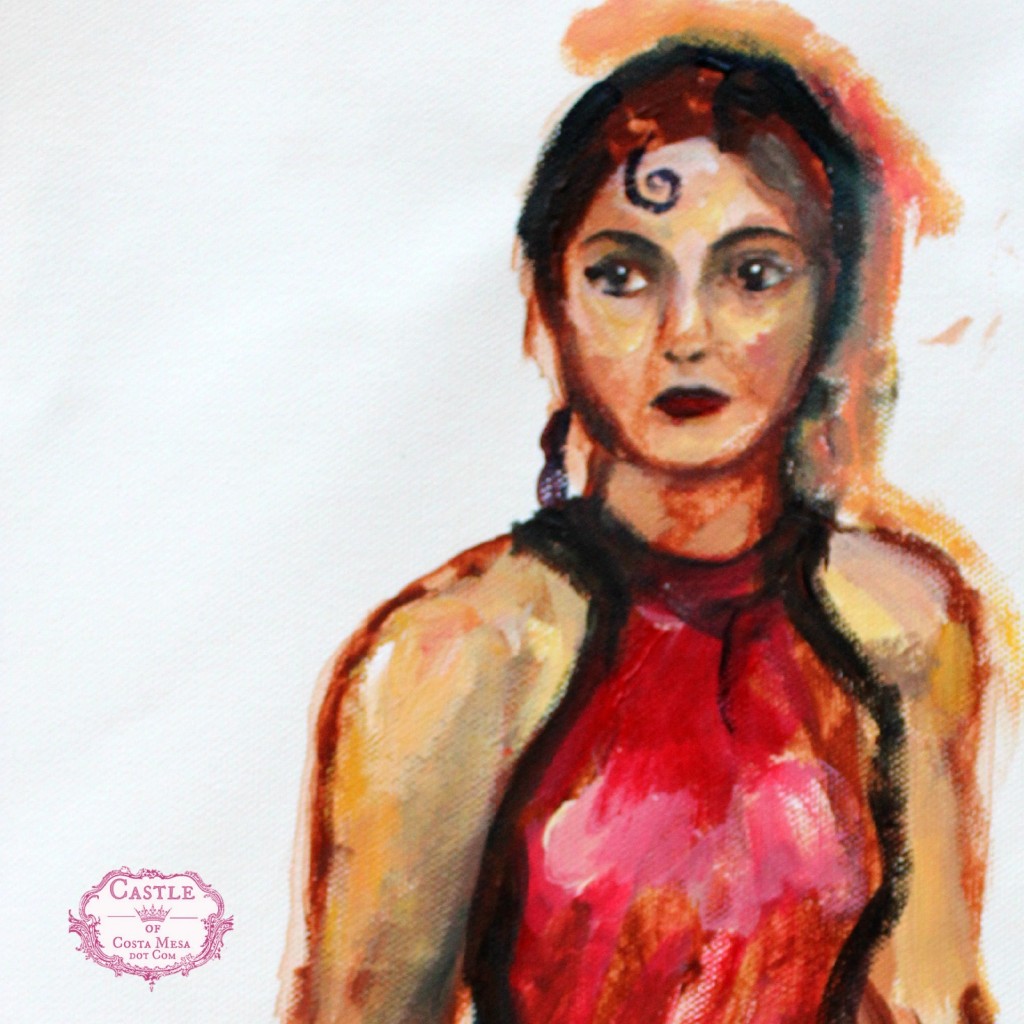 I had about 20 minutes more of "joy" (as Annablelle the model calls it "Oh! Look at the time, we have only 20 more minutes of "joy" together left for tonight).
Alena left early at about 9pm or so. Yet her casual comment echoed in my psyche. Blasphemy! I certainly do not want to be merely a painter of finicky "pretty"!
I decided to be more reckless and use up all the paint on my palette in the last 20 minutes of the night. I started a new piece.
In my conscious decision to be less finicky, I made a free-hand, looser, muddied picture of Anabelle.
I wished to share my ultimate piece of the night with you. Ah, yet my Asian politeness told me I can only share a cropped version of that painting. Otherwise the cadaverish greens and blues and lollipopped head will not be polite to our beautiful model and person, Annabelle.
Here, it is, my Asian politeness has cropped the picture to be more politely "pretty".
(Though it did not cut mustard with my 9 year old who at this developmental stage is not embracing muddy colors for human portraits).
Medi told me next week we will be working with a male nude. Relief! I will not have to tango with the dichotomy of "pretty" vs "gritty". Yet, I already know, in this epoch of my life, after weathering fatalistic storms of cynicism, I seek to harvest beauty. I allow ugliness only when serving a function. After all, truth, is subjective anyway.
…
I gave my new Kurdish painter friend a ride on the way home. We attempted serious discussions without the aid of a common language. I substituted English words in French, Bulgarian, Bahasa Melayu, Espagnol, Russian. With my poor Kurdish or Turkish language skills, we gave up and sang songs of Edith Piaf in the car including my favorite one (I think Bisser took my CD for La Foule): Padam Padam!
About Medi's FMA Art Studio in Costa Mesa, CA.
Life figure drawing sessions are free for new artists at Medi's studio. This studio even provides monster boards, newsprints, charcoals to welcome the new folks. The fee for the 4 hour (7pm-10pm) life drawing session for the rest of us is $10. Medi sometimes even serve the artists bries, cheeses, crackers, hot organic teas and wines. We are well taken care of. Contact Medi (below) for more information if you would like to join us in Orange County, California. – Jzin
Medi Bendanna, Frame My Art Studio in Costa Mesa, California.
e-mail: bendanna@gmail.com
cell: 949 836 8273
They also frame art works: https://www.framemyart.com/
…
Click below to see my other works.
Please "like" my facebook page, so you will be able to see my future works. Thank you!
Click here to view my masterpiece studies.