Life Drawing: Jana the Ballerina. February 6, 2014
February 6, 2014. Thursday night at Medi's FMA Studio in Costa Mesa, California. Today is my first time sketching Jana the dancer.
2 minute pose. I deliberately sketched lightly at beginnings. But I love drama, and happily anticipate the right moment when I am ready to add dark bold marks.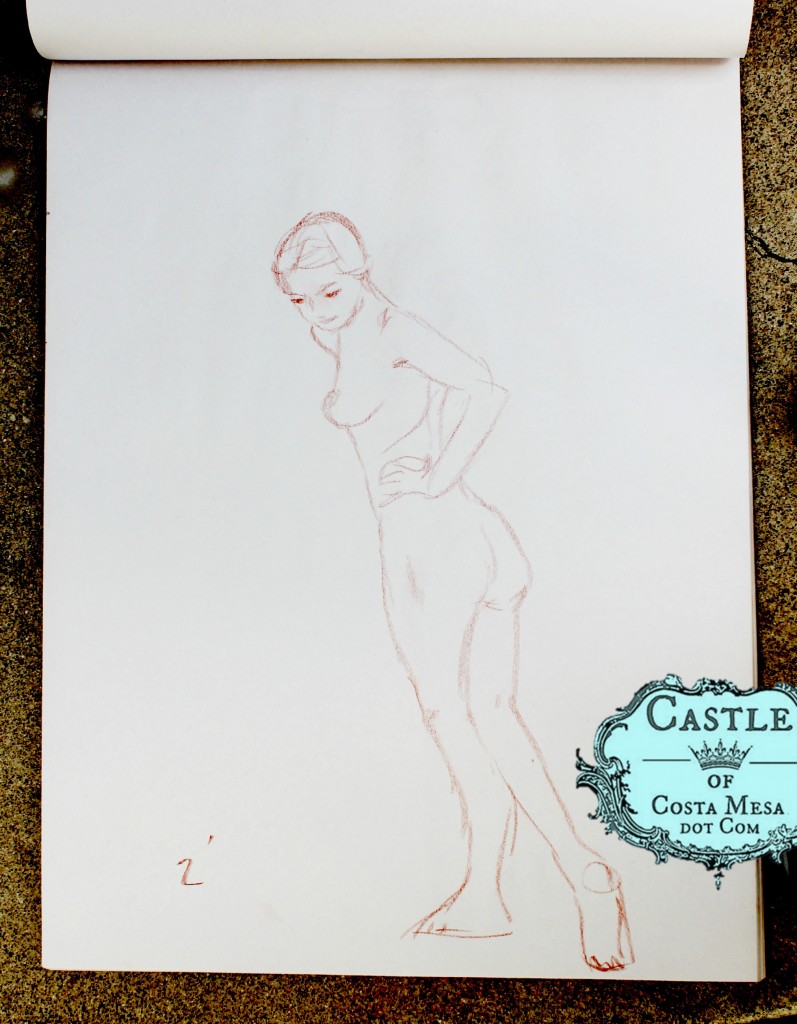 2 minute sketch.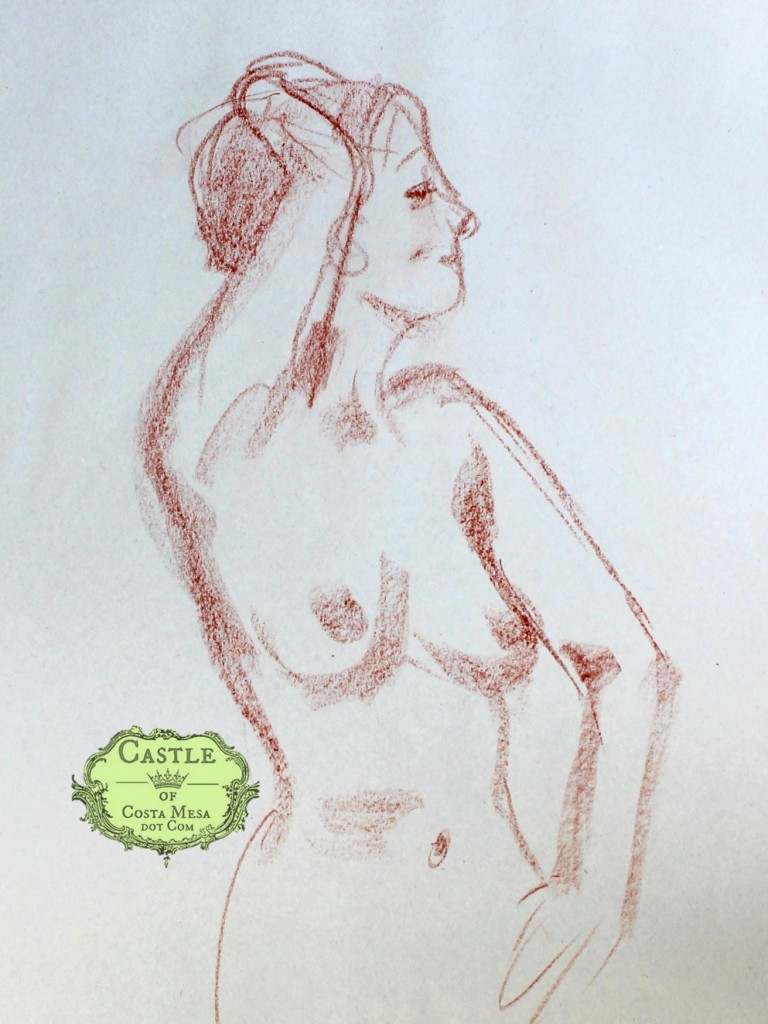 2 minute sketch
5 minute charcoal sketch.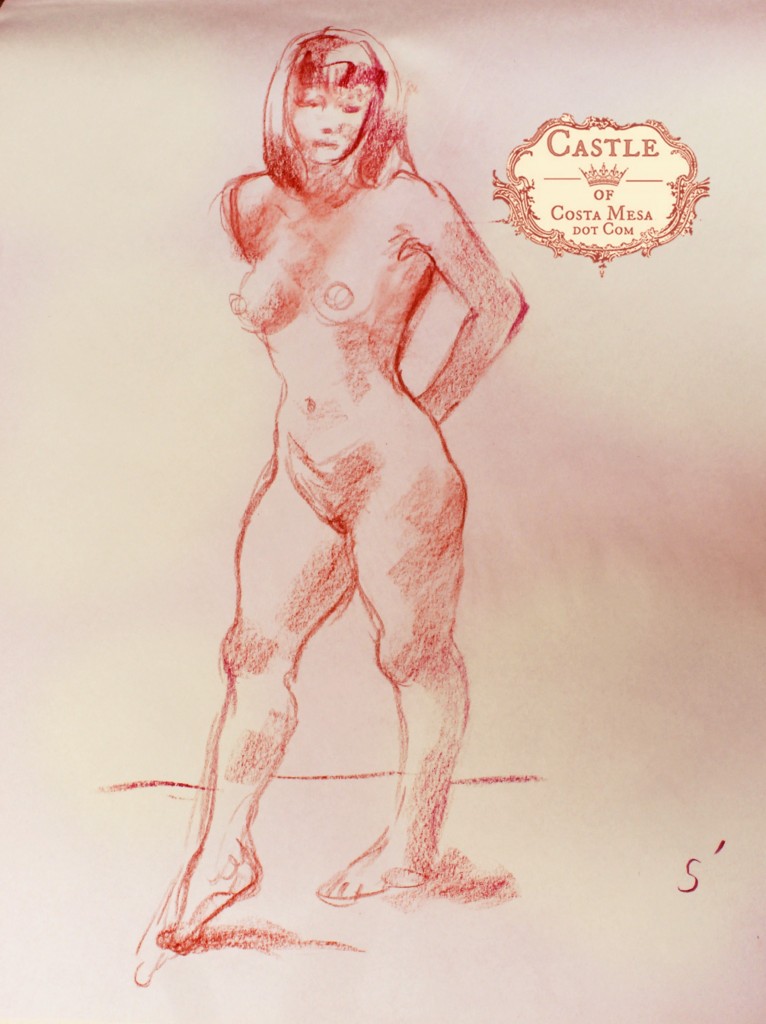 10 minute color sketch. Not enough time to work on this.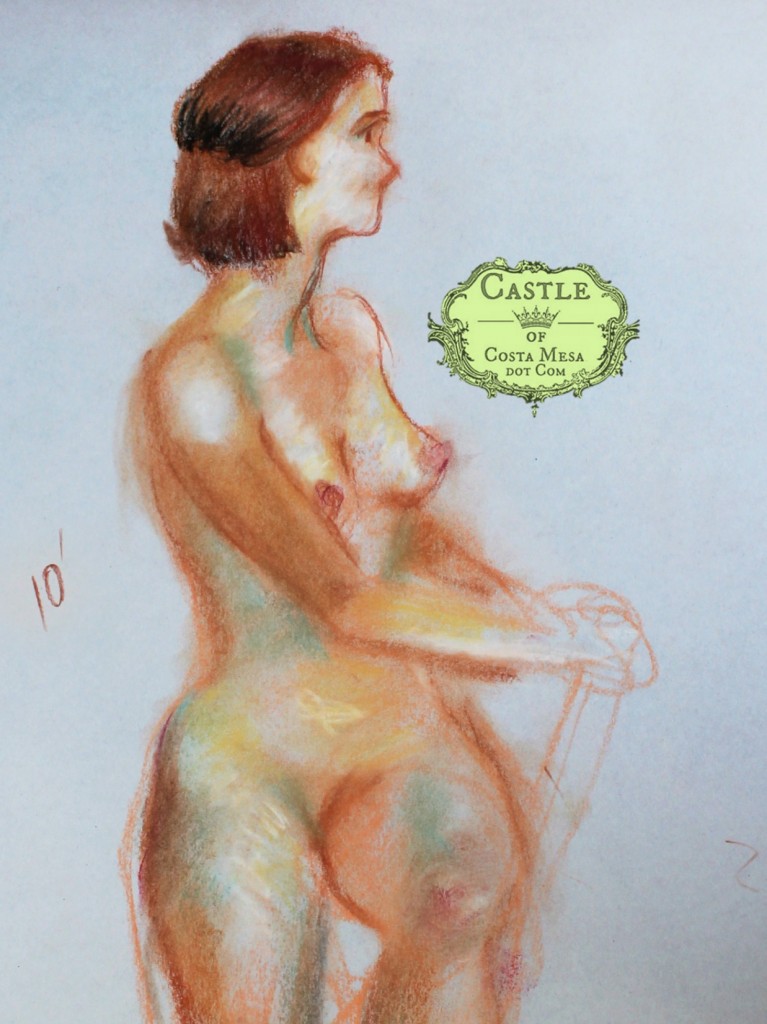 10 minute color sketch.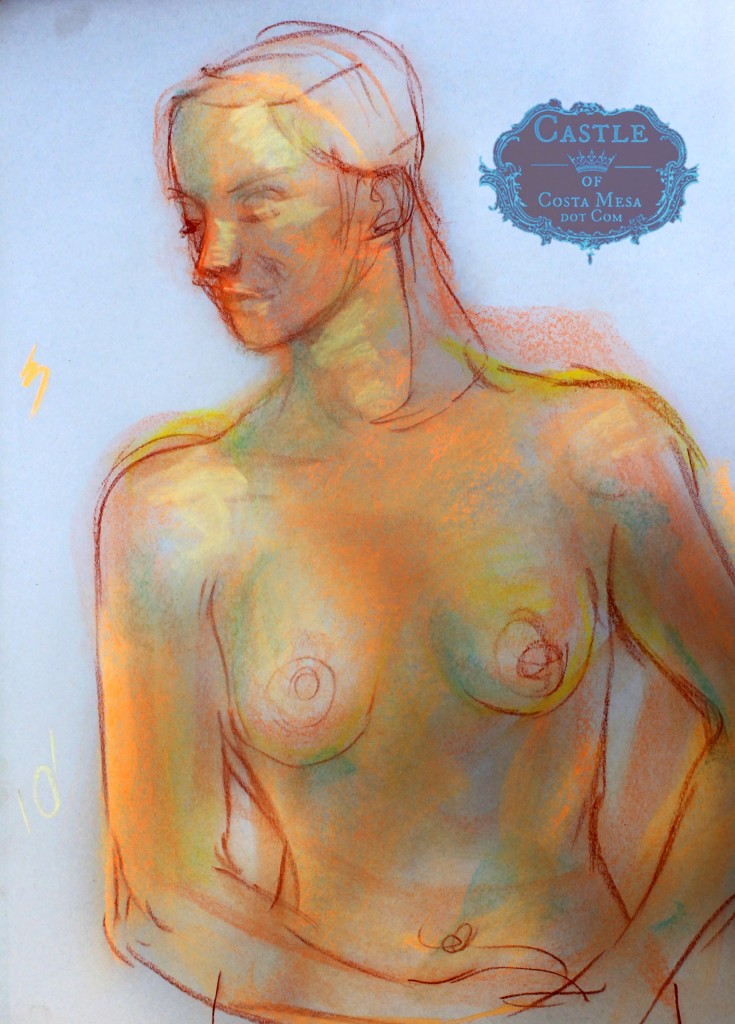 Long pose in charcoal. I was unhappy with the drawing. It was going nowhere…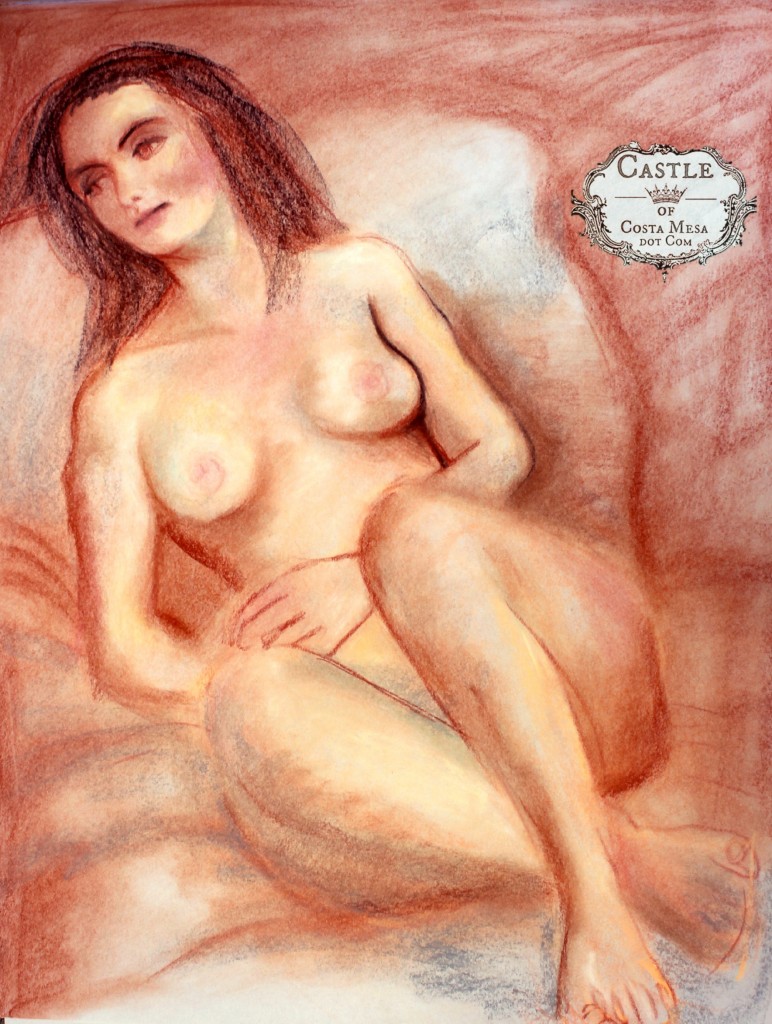 I stopped drawing the long pose and moved my easel to different locations. 10 minute sketches of the same pose.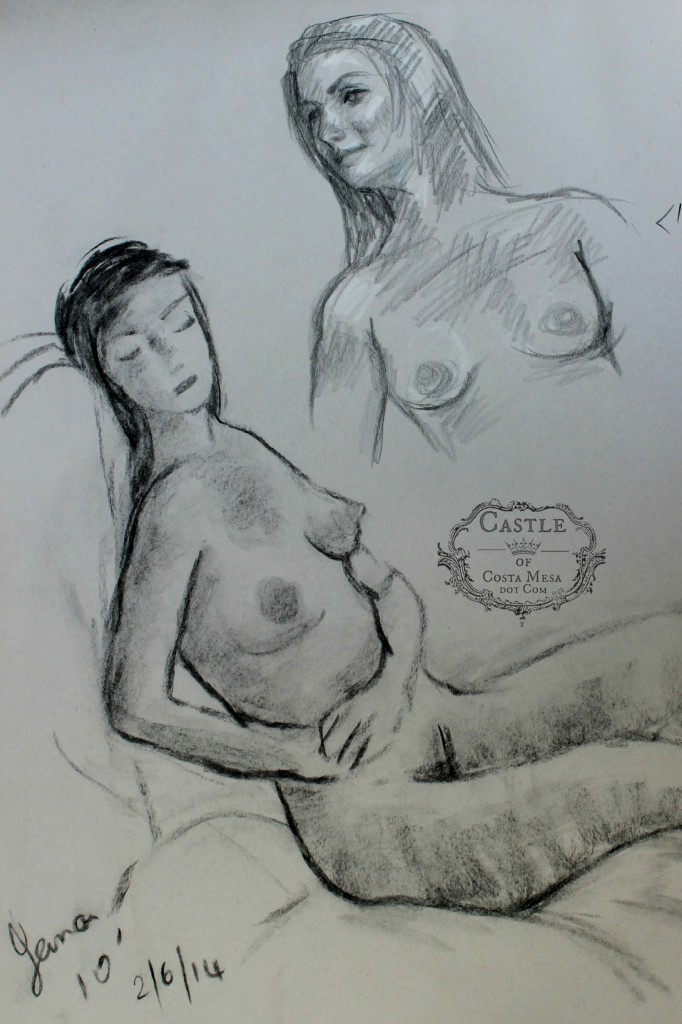 I normally do not use graphite pencils because I do not like to erase. I prefer my initial compositions in light charcoal instead of the darker marks of graphite. Seeing others using it, I decided to try. I like the clear dark statements graphite gives, plus added the control of the pencil.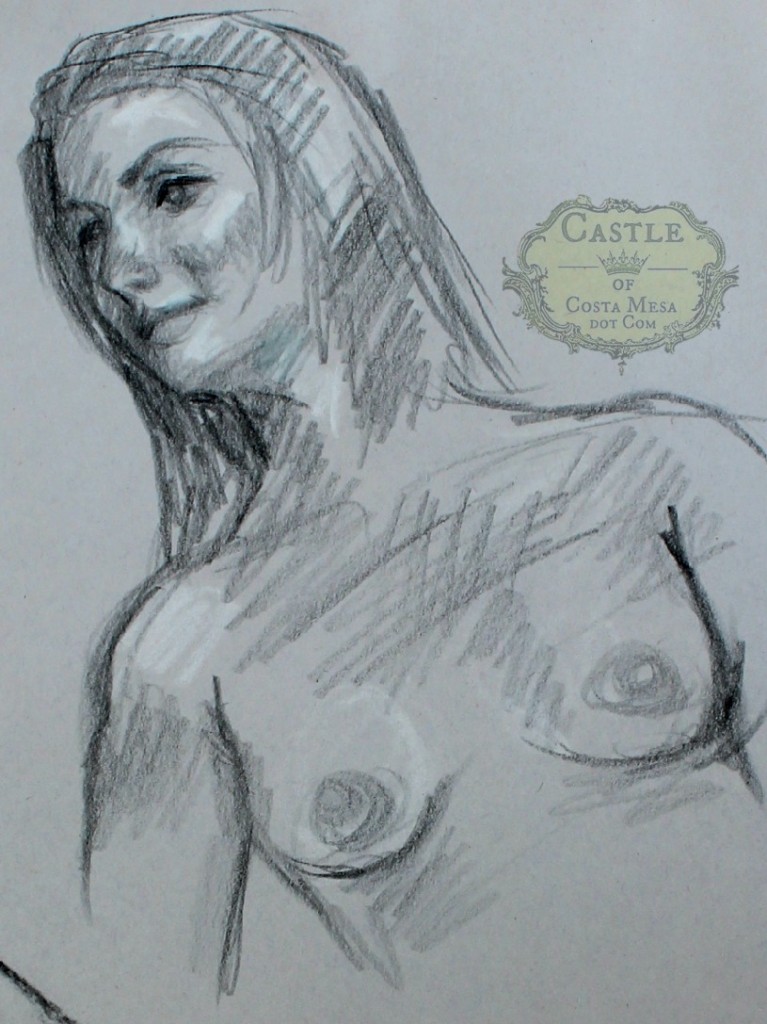 I am grateful for Jana's smiles. It makes for a livelier drawing.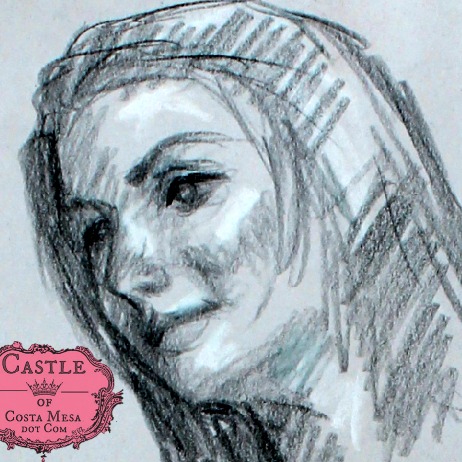 This was the second night I met Jana again. Her skin color was so delicate and luminescent. I focused on exploring the colors of her skin, during the long sketch.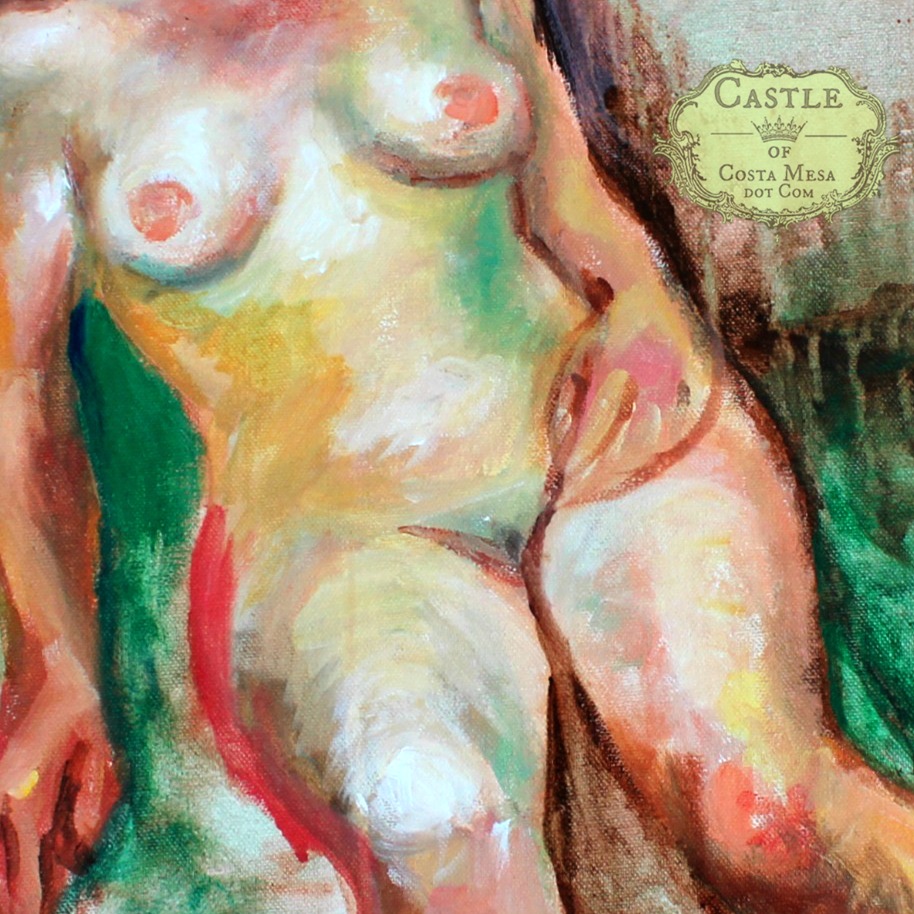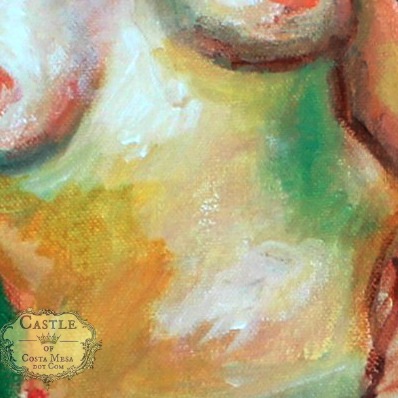 I enjoyed exploring colors but dissatisfied with the overall drawing.
Thank you Jana for posing for us today! – Jzin
…
About Medi's FMA Art Studio in Costa Mesa, CA.
Life figure drawing sessions are free for new artists at Medi's studio. This studio even provides monster boards, newsprints, charcoals to welcome the new folks. The fee for the 4 hour (7pm-10pm) life drawing session for the rest of us is $10. Medi sometimes even serve the artists bries, cheeses, crackers, hot organic teas and wines. We are well taken care of. Contact Medi (below) for more information if you would like to join us in Orange County, California. – Jzin
Medi Bendanna, Frame My Art Studio in Costa Mesa, California.
e-mail: bendanna@gmail.com
cell: 949 836 8273
They also frame art works: https://www.framemyart.com/
…
Click below to see my other works.
Please "like" my facebook page, so you will be able to see my future works. Thank you!
Click here to view my masterpiece studies.