Life Drawing: Marley the Girl. February 13, 2014
February 6, 2014. Thursday night at Medi's FMA Studio in Costa Mesa, California. Today was my first time sketching Marley, the slip of a girl.
 2 minute pose.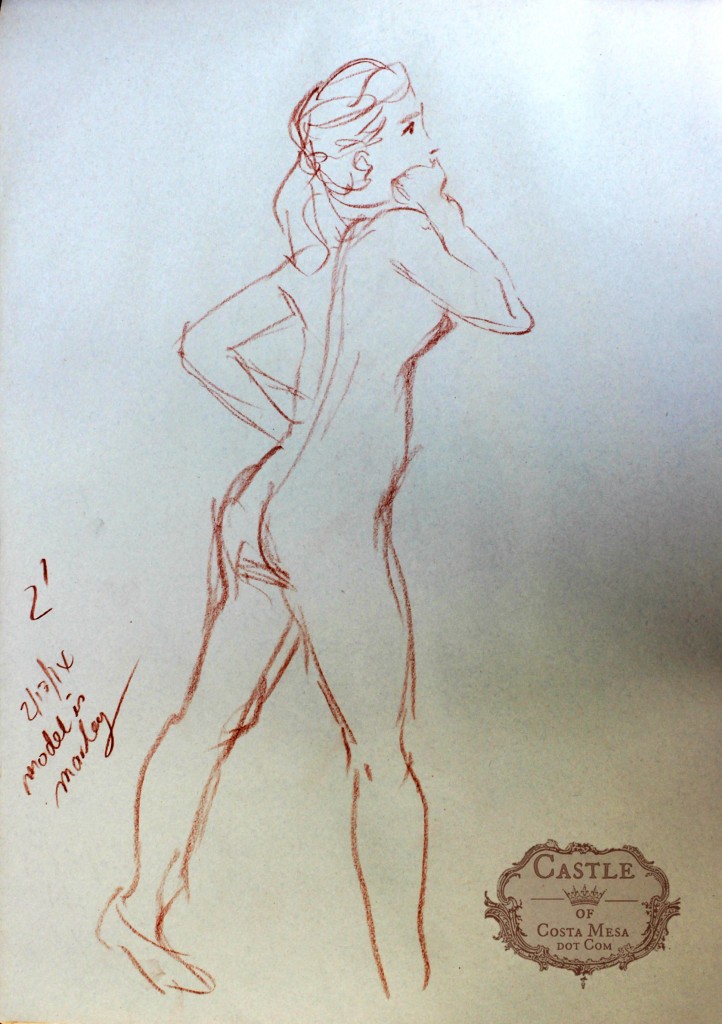 Another 2 minute pose.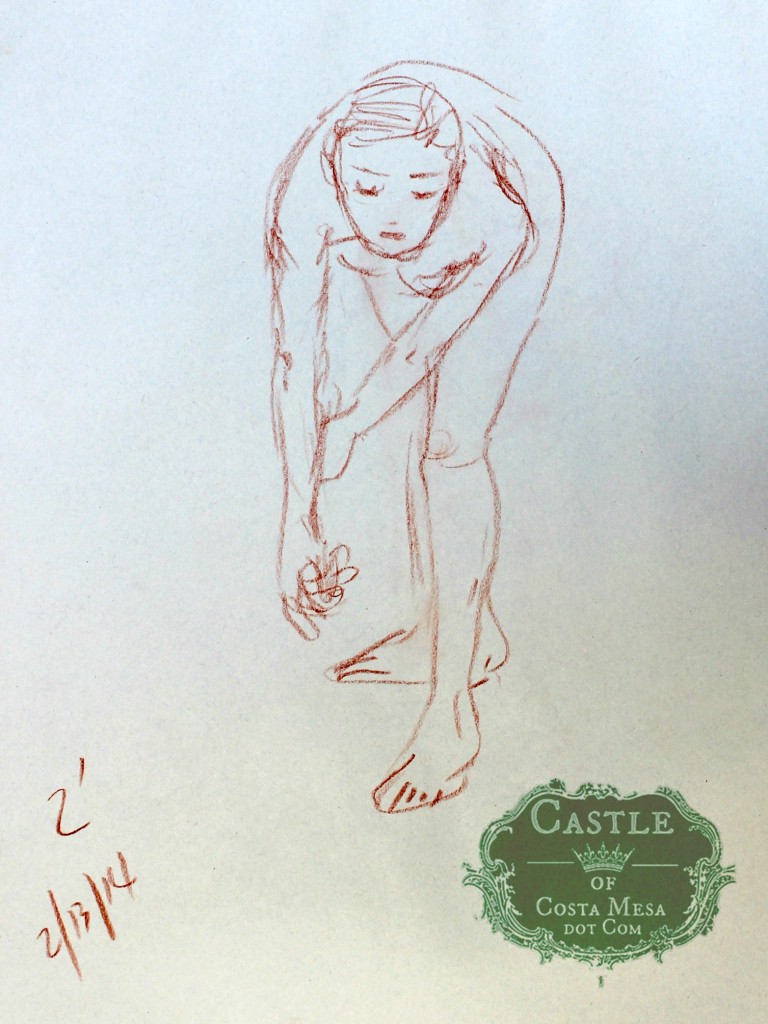 2 minute yoga pose.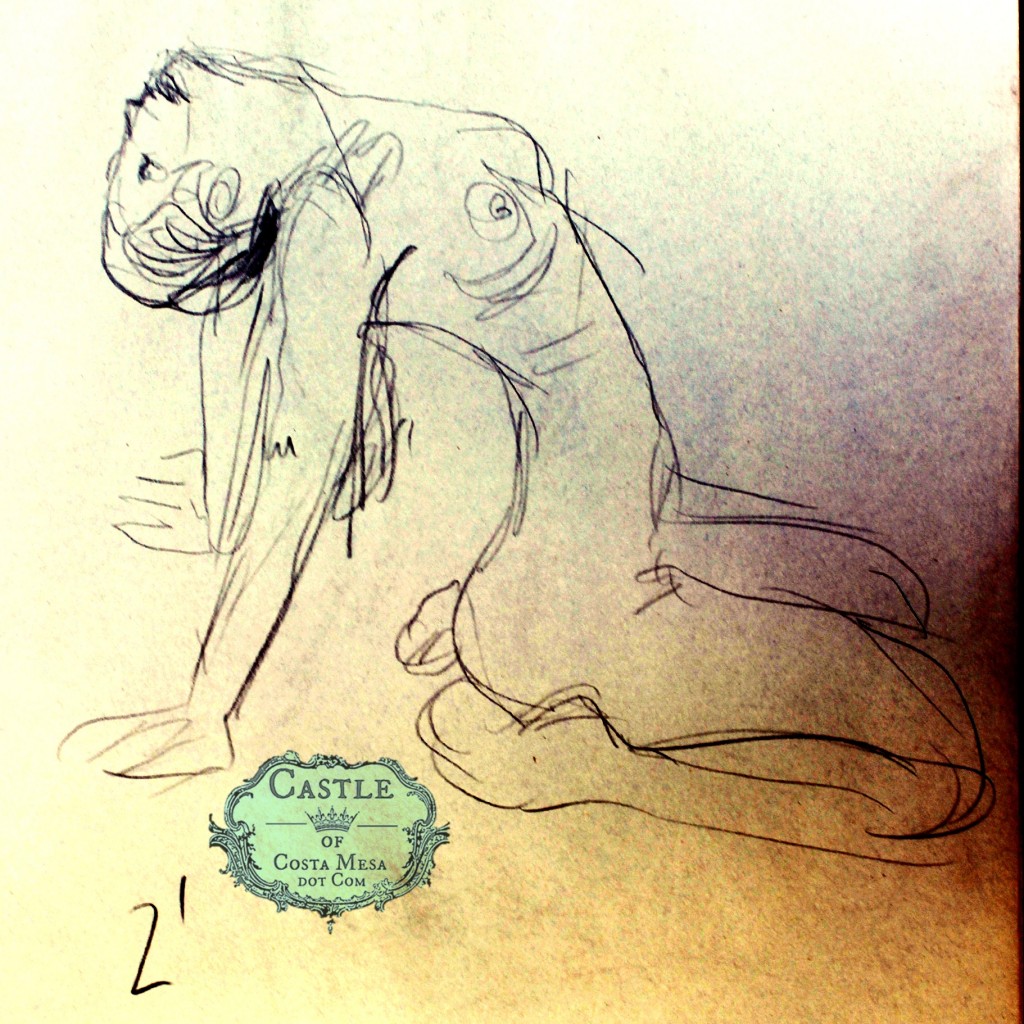 5 minute reclining pose.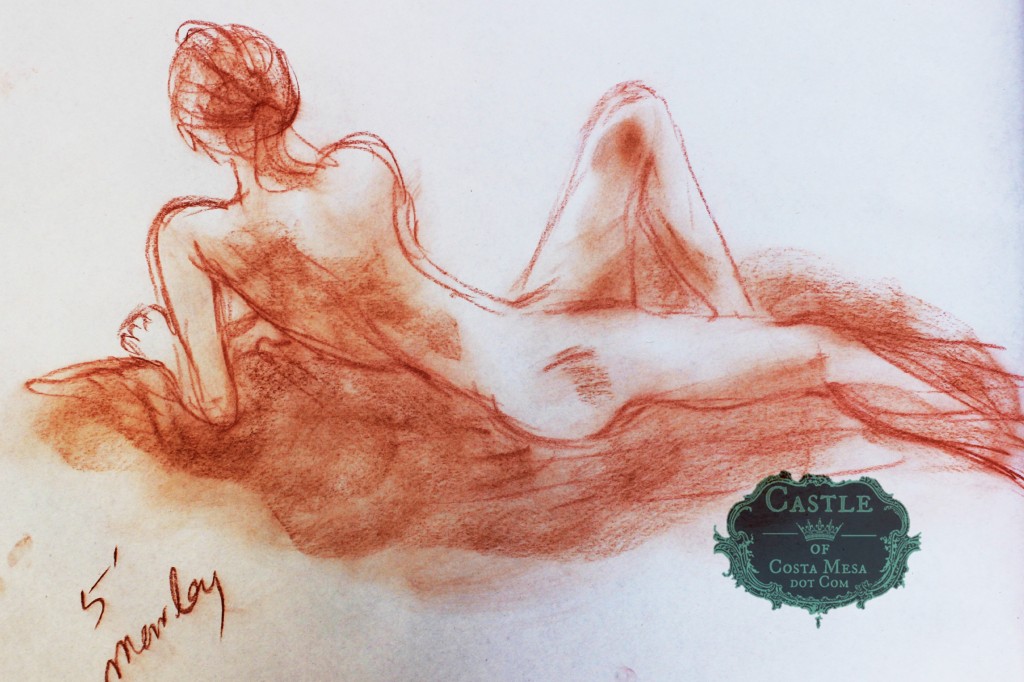 long pose, incomplete.
Detail. Long pose with Marley in sanguine. Incomplete.
Thank you Marley for posing for us today! – Jzin
…
About Medi's FMA Art Studio in Costa Mesa, CA.
Life figure drawing sessions are free for new artists at Medi's studio. This studio even provides monster boards, newsprints, charcoals to welcome the new folks. The fee for the 4 hour (7pm-10pm) life drawing session for the rest of us is $10. Medi sometimes even serve the artists bries, cheeses, crackers, hot organic teas and wines. We are well taken care of. Contact Medi (below) for more information if you would like to join us in Orange County, California. – Jzin
Medi Bendanna, Frame My Art Studio in Costa Mesa, California.
e-mail: bendanna@gmail.com
cell: 949 836 8273
They also frame art works: https://www.framemyart.com/
About Marley, our model this evening.

Fine Art Model: e-mail: mbalin91@gmail.com
Her website: http://marleycakeslbc.com
…
Click below to see my other works.
Please "like" my facebook page, so you will be able to see my future works. Thank you!
Click here to view my masterpiece studies.