Life Drawing: Paul, the Marathon Runner. Thursday Night, February 20, 2014
Thursday night at Medi's FMA Studio in Costa Mesa, California. I have painted this model before, a few years back. This is Paul, the marathon runner.
The Supplicant. 2 minute sanguine charcoal sketch. I love dramatic poses!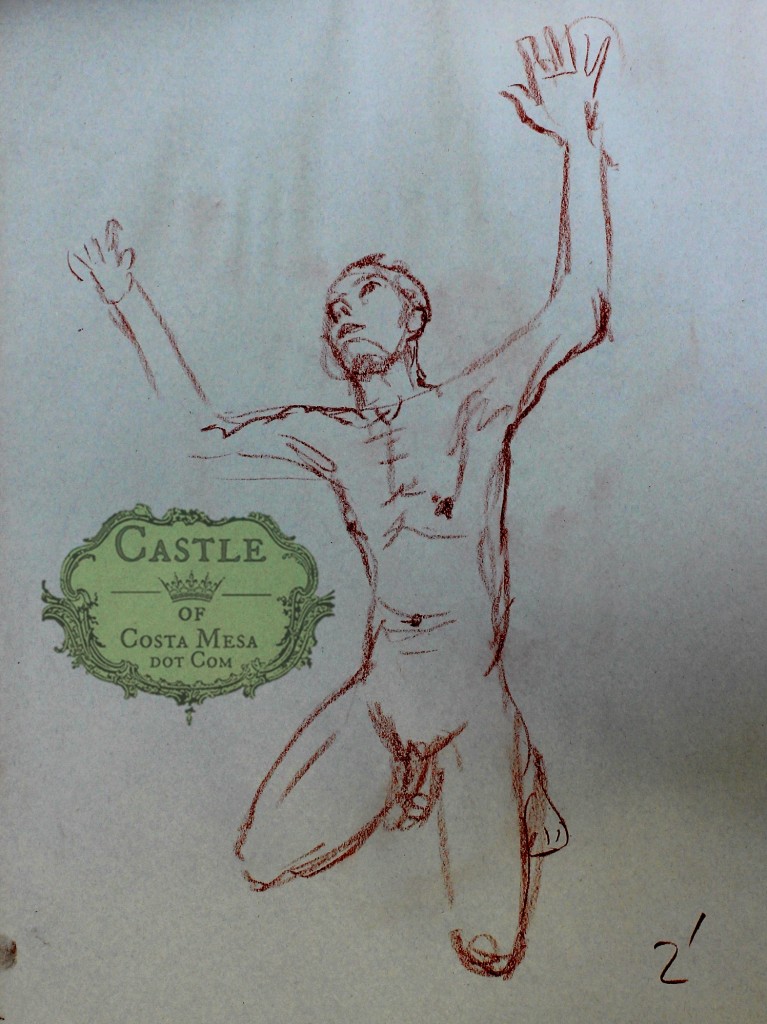 The wretched. 2 minutes short pose.
I love short poses because they tend to be more dramatic. However, I come to the studio for longer poses, because then, I really get to play, sink my teeth into the piece. However, unfortunately, the longer poses are usually the more static ones, then I have to find ways to inject more life and drama into them. 10 minute poses usually are still lively enough but I have to work fast before the poses end.
Here is Paul gazing skyward. 10 minute pose.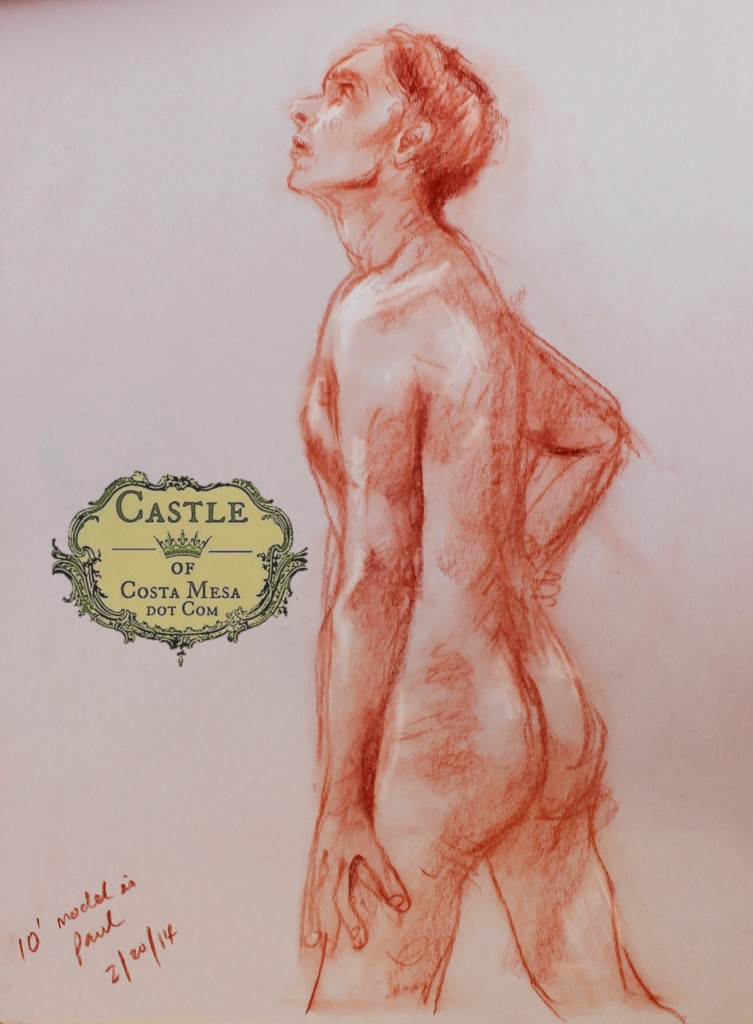 Paul's final long pose. I wanted to use paint instead of charcoal but it takes longer to paint and I could not finish my piece in the duration of the long pose. This was what I got to so far. Paul is a very slim man. I decided to widen his surface areas (i.e., fatten him up in paint), like Fernando Botero did his subjects, so I could explore the colors and tones on his skin.
The sleeper. Incomplete.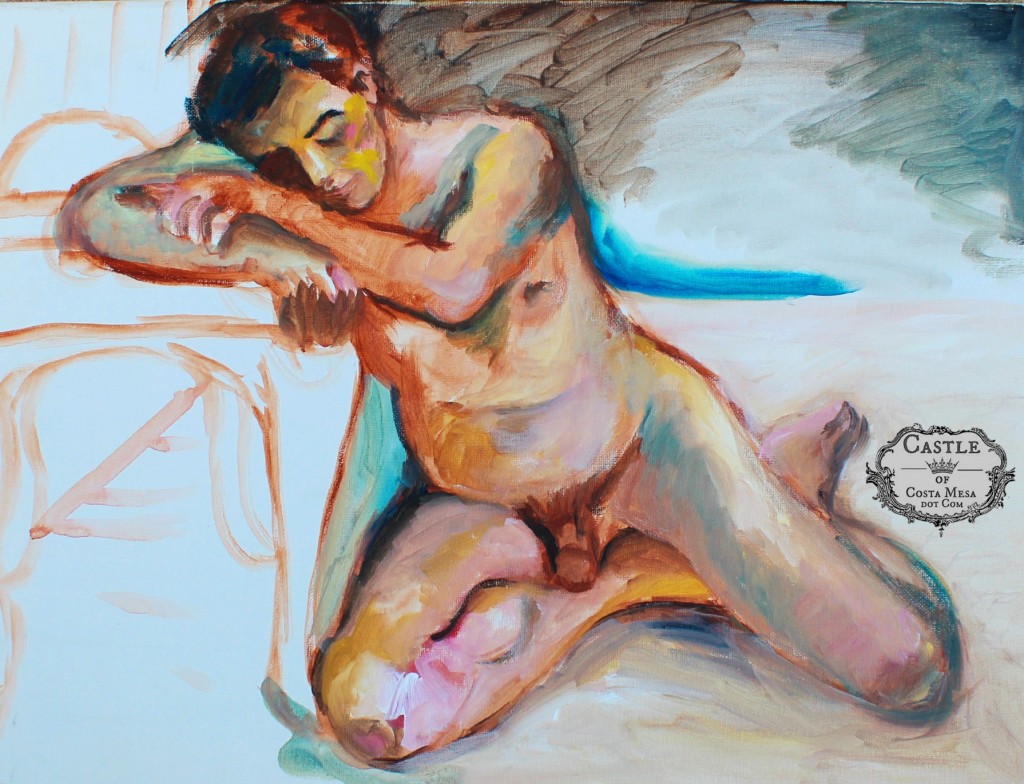 Thank you Paul for posing for us today! Especially for the difficult dramatic poses, thank you! – Jzin
Click on the image below to view my work with Paul on May 15, 2014: Señor Hernandez in a Tree. Thursday Night, May 15, 2014
Click on the image below to see more of Jzin's life drawing and other art works.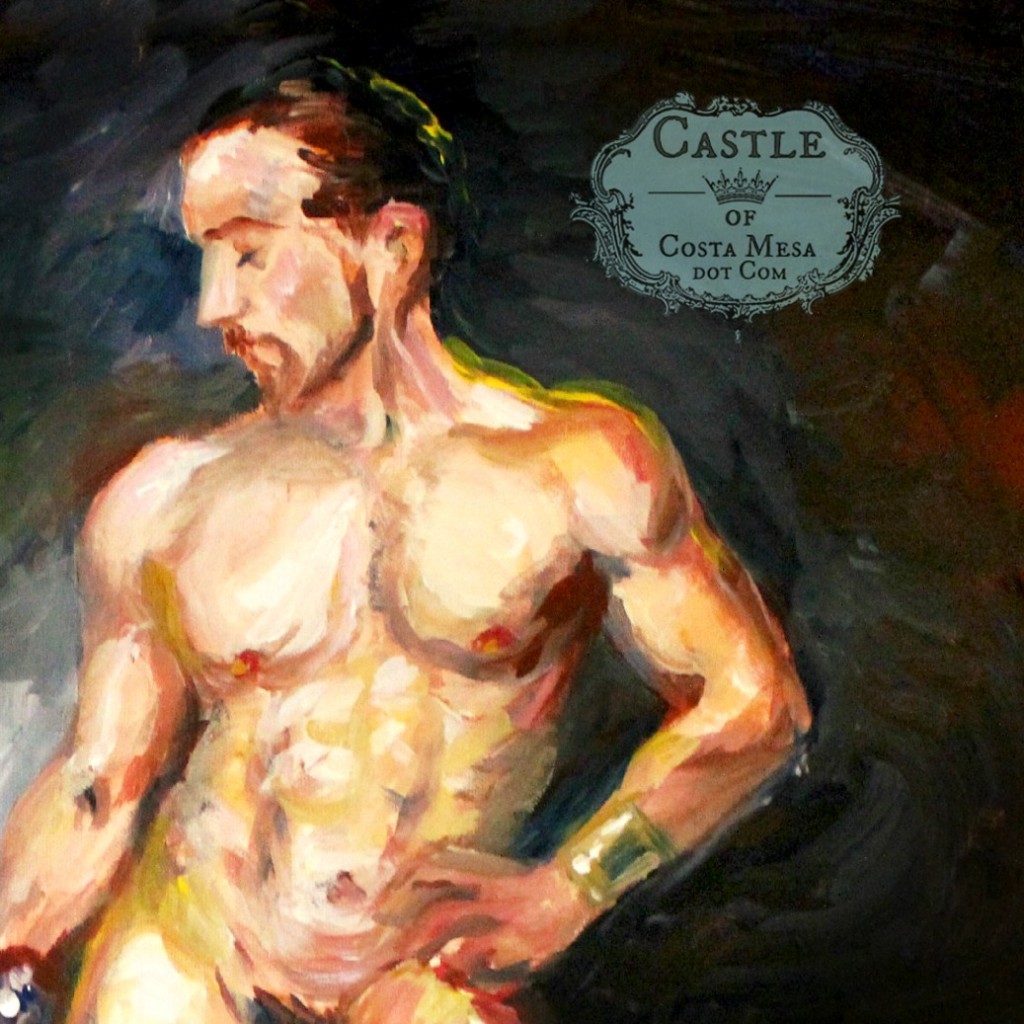 About Medi's FMA Art Studio in Costa Mesa, CA.
Life figure drawing sessions are free for new artists at Medi's studio. This studio even provides monster boards, newsprints, charcoals to welcome the new folks. The fee for the 4 hour (7pm-10pm) life drawing session for the rest of us is $10. Medi sometimes even serve the artists bries, cheeses, crackers, hot organic teas and wines. We are well taken care of. Contact Medi (below) for more information if you would like to join us in Orange County, California. – Jzin
Medi Bendanna, Frame My Art Studio in Costa Mesa, California.
e-mail: bendanna@gmail.com
cell: 949 836 8273
They also frame art works: https://www.framemyart.com/